Innovative Interior Design Services
DESIGNING HIGH-END & FUNCTIONAL SPACES THAT TELL YOUR STORY
Miri Interiors designs stunning bespoke interior spaces that we absolutely love.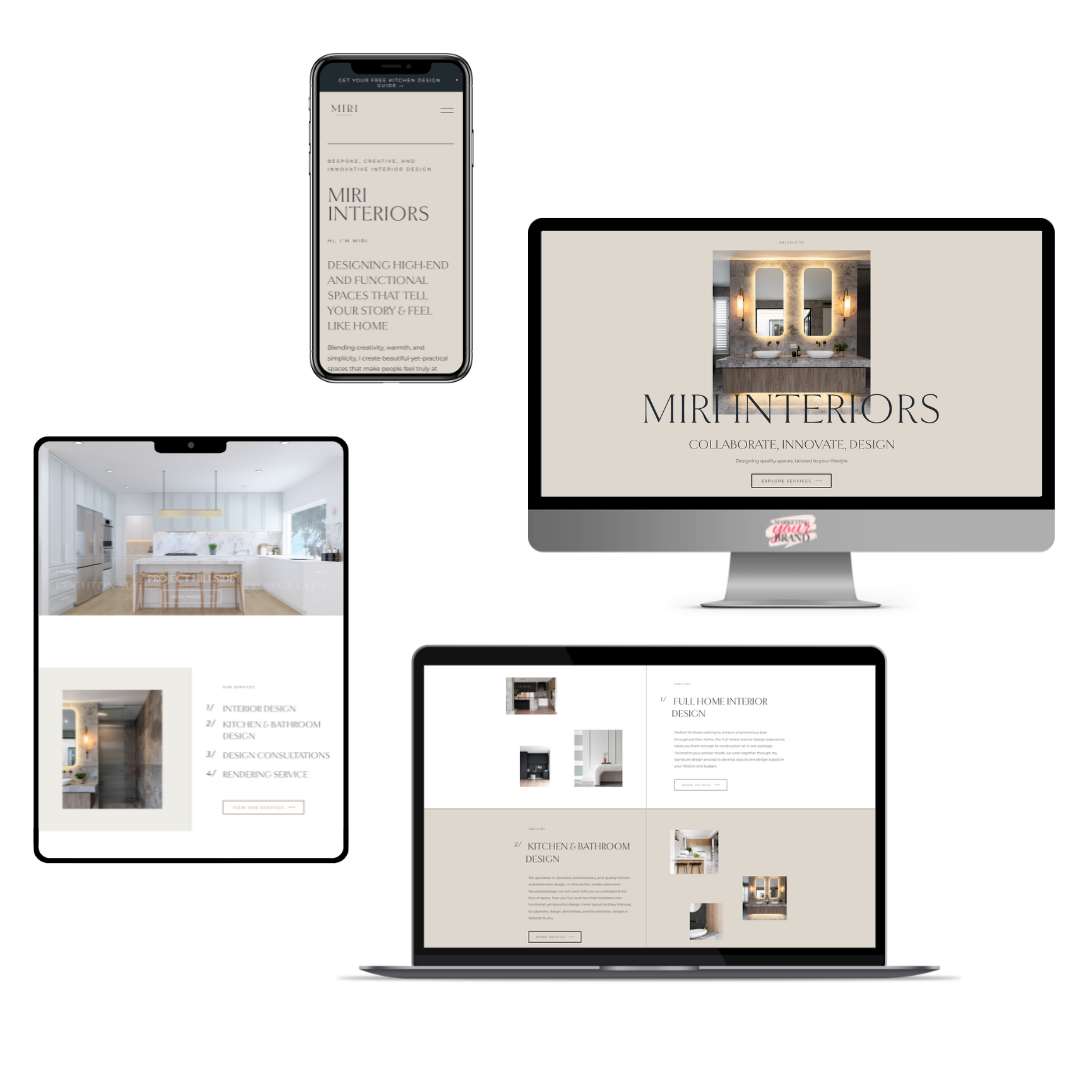 Miri Interiors designs stunning bespoke interior spaces that we absolutely love.
Miri's signature collaborative approach to design results in breathtaking, innovative spaces that are tailored to each client's lifestyle and needs. With a passion for supporting her clients through the entire design journey, Miri offers an impressive range of services from full-home interior design, to design consultations and photorealistic renderings.
To create a visually beautiful website to showcase the client's interior design work, create brand awareness and build trust with visitors as a creative and innovative designer offering high-end, bespoke services.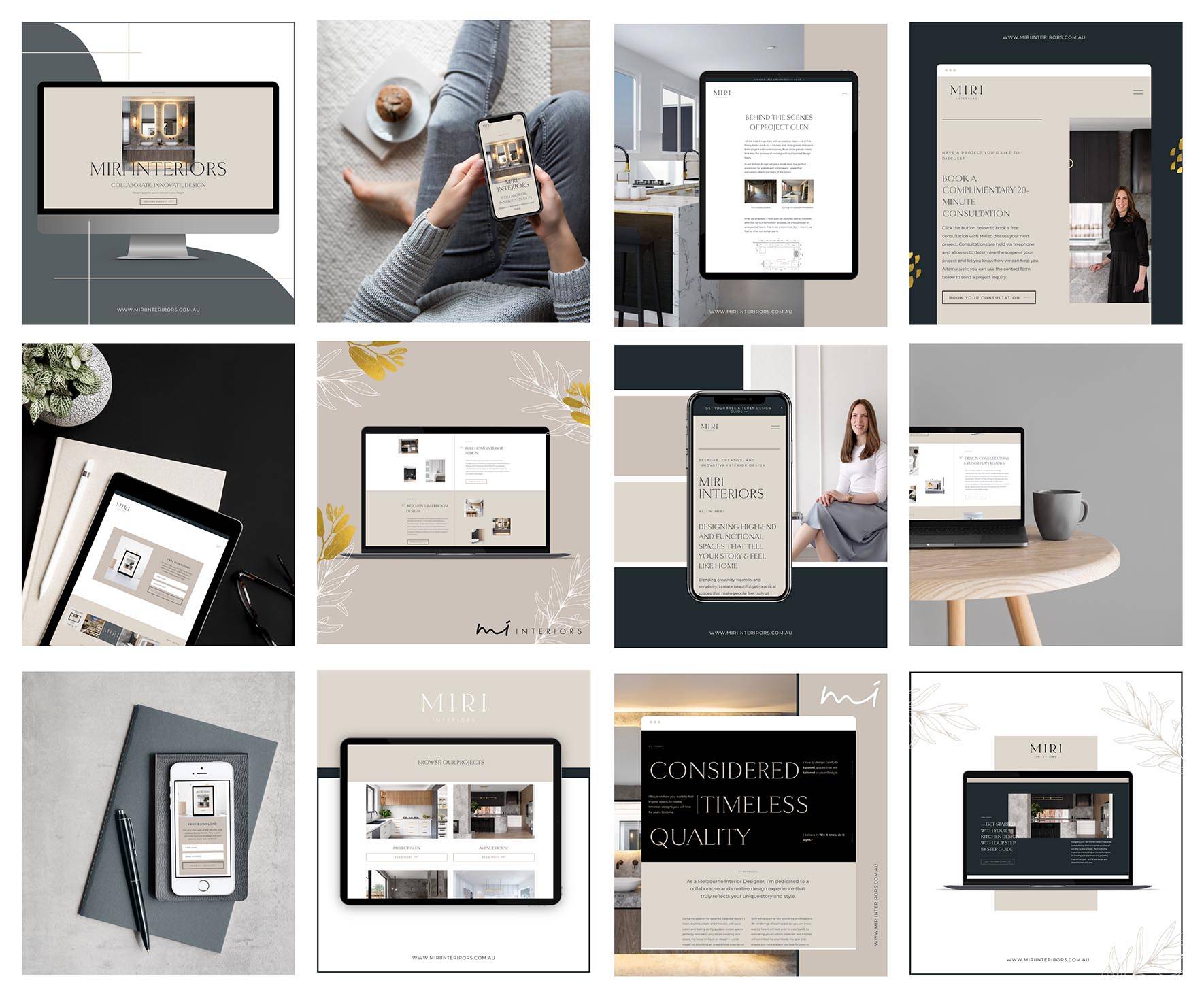 Create an immersive website to showcase work, promote design services and design resources such as the design tips blog and complimentary guides, and establish the client as an expert in their field. It was also important to implement a streamlined contact and booking system to allow potential clients to enquire and book services with ease.
Mobile First Experience
Mobile design shouldn't be an afterthought, particularly when using mobile apps like Instagram as a main marketing channel. We ensured the Miri Interiors mobile site was just as perfectly designed as her desktop website.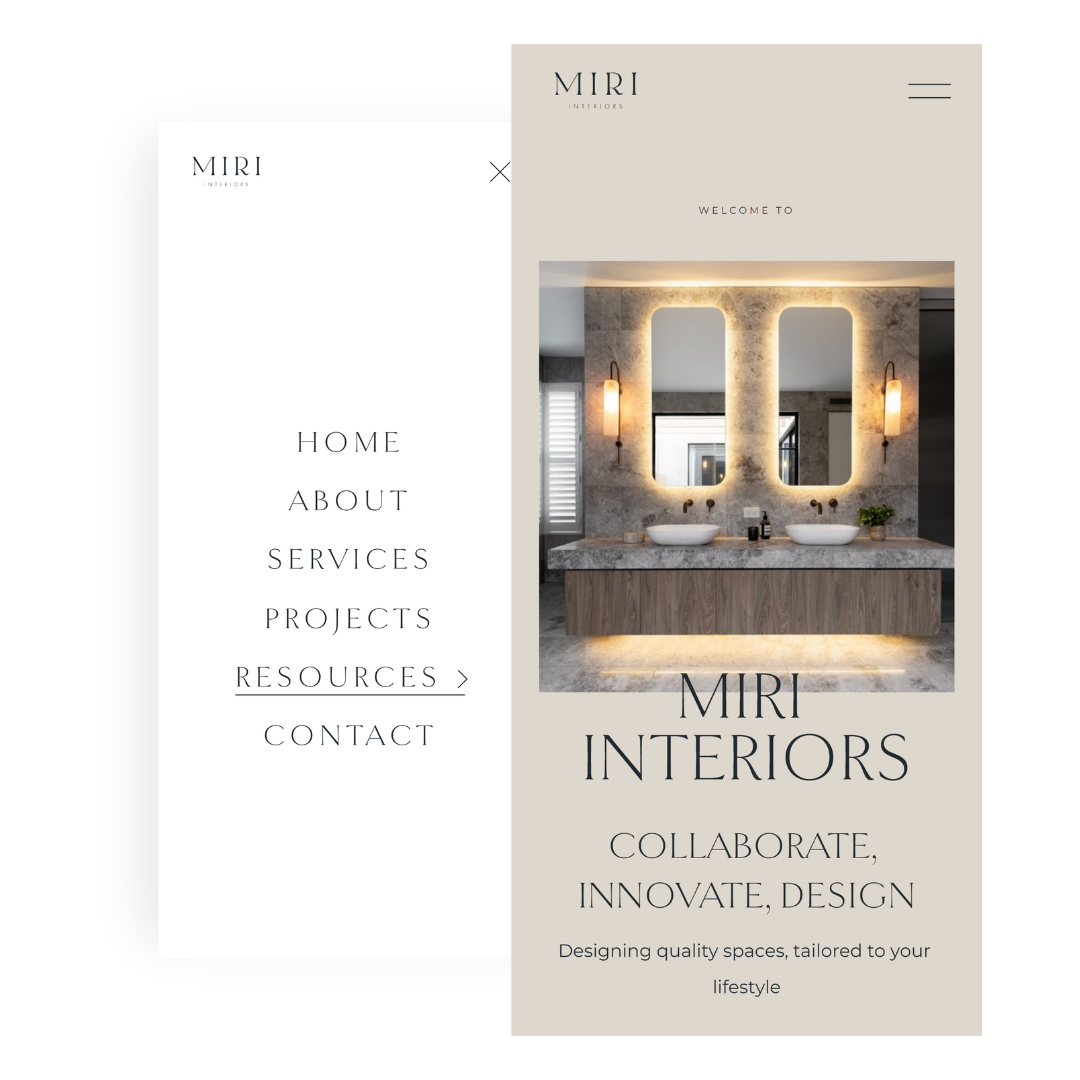 The client received a website by the Marketing Your Brand team. The MYB Right Basics package takes the headache out of website affordability by offering a premium theme template that is then customised to form the basis of this beautiful site. Content and copy was created, edited, polished, and perfected to align with the client's brand. This included brand colours, fonts, imagery selection and placement, along with strategic copywriting and editing for each page.
Services Used
The Right Basics Website Package for Squarespace
Hourly Marketing Support Services
Logo & Brand Identity
eBook design and copyediting
Consulting and Brand Strategy
We designed a brand identity for Miri Interiors that included a logo, sub logo, and colour palette. We chose a timeless, yet modern, feel for the Miri Interior's brand that echoes Miri's own design work. The chosen colour palette is chic neutrals, both to convey a calm and confident feel while also providing the perfect backdrop for Miri's interior spaces to shine.
SEO DISCLAIMER: You may notice we refer frequently to 'our client' rather than the business name. This is so that we don't impact on the SEO of our clients (we always do our best to protect and ensure they rank well in search engines). What can we say, we love our clients! To find out who they are, simply watch the video above.
---